7 Tools Motorcycle Riders Should Have
You can always bring your motorcycle to a mechanic for basic repair and regular maintenance. But doing simple maintenance tasks for your bike will surely save you time and money.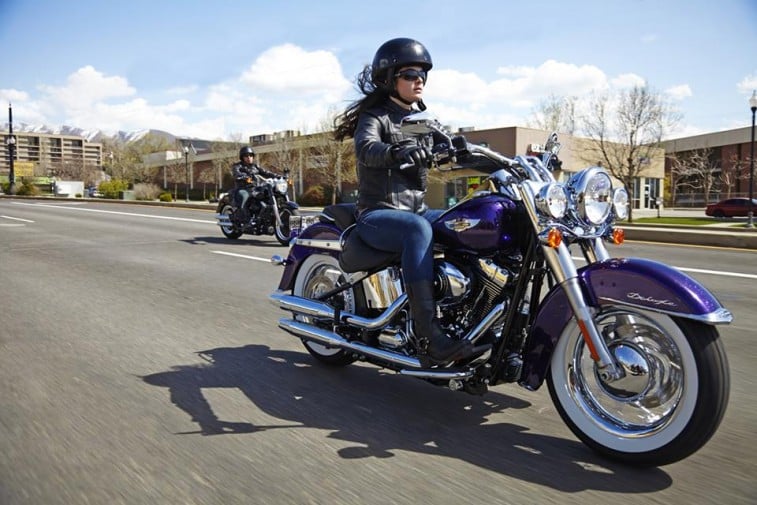 Having the basic tools will make the job a lot easier – whether it's single loose knob or chaining old oil. Read on to be acquainted with some simple tools that every motorcycle rider should have in their garage.
Owner's Manual
This could be your most important tool of all. Sure, you can find instructional videos on YouTube but nothing beat the information you have on your very own Service Manual.
Keep this in your toolbox or in your garage. Consult your manual for every job you intend to do on your motorcycle on your own. Keep in mind that every job usually requires some specs and requirement.
Tire Pressure Gauge
Tire pressure in a motorcycle is crucial hence a gauge should be next on your must-have list. You can't and shouldn't ride your motorcycle without following the prescribed pounds per square inch (PSI), or else you will be in big trouble.
Always check your tire pressure before every ride. A quality tire pressure gauge is worth every penny.
Pliers
You will need pliers eventually so better invest in a number of pairs. Regular pliers will help you in usual work on your motorcycle but different pairs will cover you in several other works you will have on your bike in the future.
Wrenches
You will need wrenches for all kinds of different maintenance and repair jobs on your bike. It is best to buy a full set so you have different sizes and lengths. Look for a set that matches the sizes of your sockets as well.
Screwdrivers
You will never run out of uses for screwdrivers so buy good quality ones. Look for screwdrivers that are made of hard metal with hardened tip. A good example of this is a hex nut-type feature at the base of the shaft. This is also called hex bolster. A rubberized grip will also give your leverage especially when your hands are dirty or greasy.
Cable Luber
Every machine needs lubrication to ensure smooth operation. Your motorcycle is no different. You can lubricate your cables manually. A cable luber, however, will help you do the job easily.
Oil Drain Pan
Since you will do the changing of oil yourself, it is essential to have a pan that will catch the old one. This is where your oil drain pan comes handy.
Always dispose your old oil properly. You can take it to an auto parts store or recycling center.
Multi-Meter
This tool is for measuring voltage, current, and resistance. For this one, you can buy either the cheap ones or something that is more expensive. Regardless of price, a multi-meter will do its job. You can check your battery, find a short, the condition of your bike's ignition coils, or other simple electrical problems.
Source:
http://www.cheatsheet.com/automobiles/10-basic-tools-every-motorcycle-rider-should-own.html/
http://www.bikebandit.com/blog/post/the-buyers-guide-to-motorcycle-tools